Meet Somerville Academy Alumni Alanna Rogers
Jan 17, 2019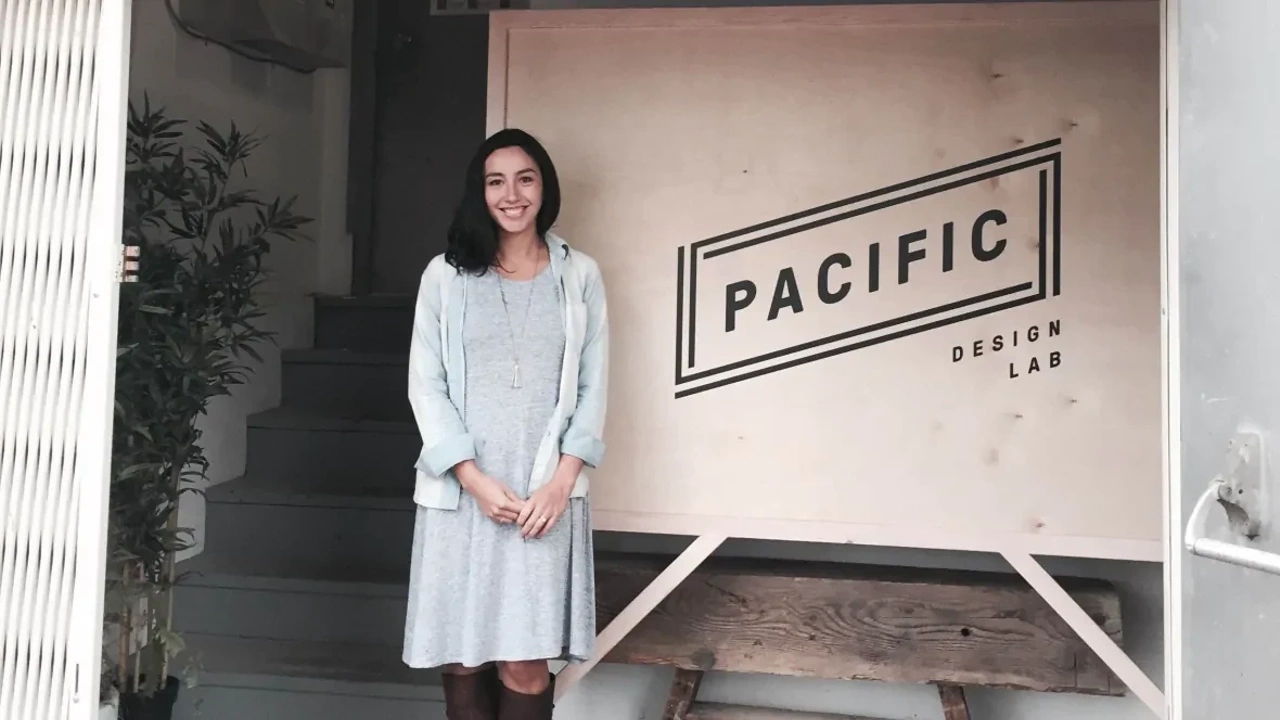 Say Hello to Alanna Rogers
Alanna joined Somerville Academy's Grow Your Business course in October 2018.
We reached out to Alanna to see how she is doing and how Somerville has helped her since graduation.
For some background, what were you doing before Somerville?
Pacific Solutions Contracting is sort of a family business. It was started by my husband and his business partner, Darren, in 2010, and I've always been involved in some capacity. I officially joined on a part-time basis in 2013 when we launched our side brand, Pacific Design Lab. In 2015 I left my job in tech and joined Pacific in a full-time capacity.
Then I got pregnant and took a one-year "maternity leave". I was always working during that time, but it was mostly from home and sporadically when I had time (ie: baby napping, grandma coming over to help, etc). My role had also changed over that year. We decided to phase out Pacific Design Lab and focus our efforts on Pacific Solutions Contracting, which was growing faster than PDL and was proving to be more financially successful too. It was hard for me to say goodbye to my first baby, PDL, but now that I had a real baby at home I had to think about the big picture!
Why did you decide to enroll with Somerville Academy?
With Pacific Design Lab no longer on my plate, my primary role at Pacific was now going to be marketing. I had always managed the PSC branding and marketing efforts in the past, however, this was now my primary focus and I felt very ill-equipped and uneducated in the field. When Somerville crossed my path it sounded like exactly what I needed to boost my understanding, skills, and confidence.
What was the most difficult thing you faced during the program? How did you overcome it?
During the program, I found it difficult to see how all of the components worked together. It wasn't until I was putting together my final presentation when I had the "Ah-ha!" moment and could see how everything came together into an overarching strategy for my business.
What was something that separated Somerville from other schools and made it unique?
I loved the fact that the school was all women. I found my cohort to be extremely supportive and we took the time to help each other with our businesses. The fact that I could also do classes from home was huge! There were a few times when my kid had to be with me during class time, and while she was super distracting, at least I was able to attend class and be a part of that lesson.
What is your best memory from the program?
Seeing how everything came together at the very end really reassured me that 1) I actually HAD learned more than I had thought I had, and 2) it gave me the confidence to present that strategy to my team. Everyone was impressed!
How has Somerville helped you in your life and/or career?
The Somerville program has helped me feel more confident in my skills and allowed me to own my role. While I am still learning every day, I know I am capable and deserve to be in the position I am in.
What advice do you have for future Somerville students?
Invest in yourself! Not only financially. Committing the time, effort, and mind-space to learning new skills can help shape so many areas of your life.
Oh, and don't be afraid to try new things. Even once the program is done. For example, video. I put it off for sooooo long because I thought I couldn't do it. I even looked at hiring other people to do it (eek- I know!). But then I remembered that Katie Jeanes once said "The first time you do something will probably be the worst. It will only get better from there!". So I went for it and she was totally right! I COULD do it, and my subsequent videos got better the more I did them.
What are you doing now?
I am the one-woman marketing team at Pacific Solutions Contracting. We have seen some exciting developments and growth over the past year thanks to new strategies I've implemented, and we have some exciting things planned for the year to come.
To end this interview we like to ask if you could describe Somerville Academy with one word what would it be?
#girlswhoruntheworld
Thank you, Alanna!
You can check out Alanna's business, Pacific Solutions Contracting, here https://madebypacific.com/.
GET STARTED WITH OUR FREE 4-PART COURSE
How To Change Careers Into Digital Marketing
Join Katie Jeanes, an expert digital marketer, career-changer, and founder of Somerville Academy, in a free 4-part course that will help you change careers into digital marketing and transform your career, income, and quality of life.